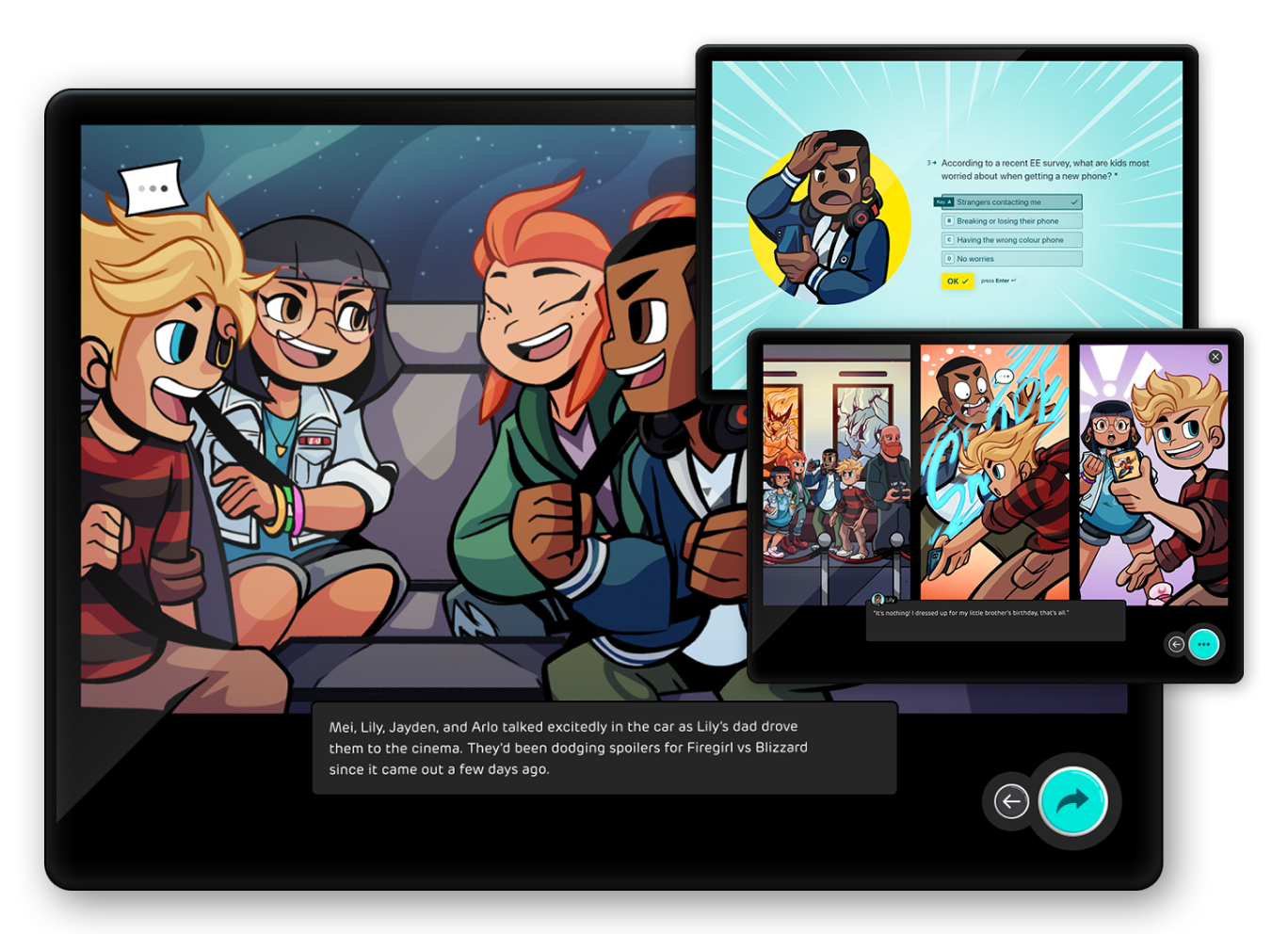 JUMP INTO EPIC STORIES
It takes 1 hour to earn your PhoneSmart Licence
Now you've got your new phone, it's time to learn some new skills with our epic interactive stories. Meet the gang, play fun quizzes and win stickers to earn your PhoneSmart Licence.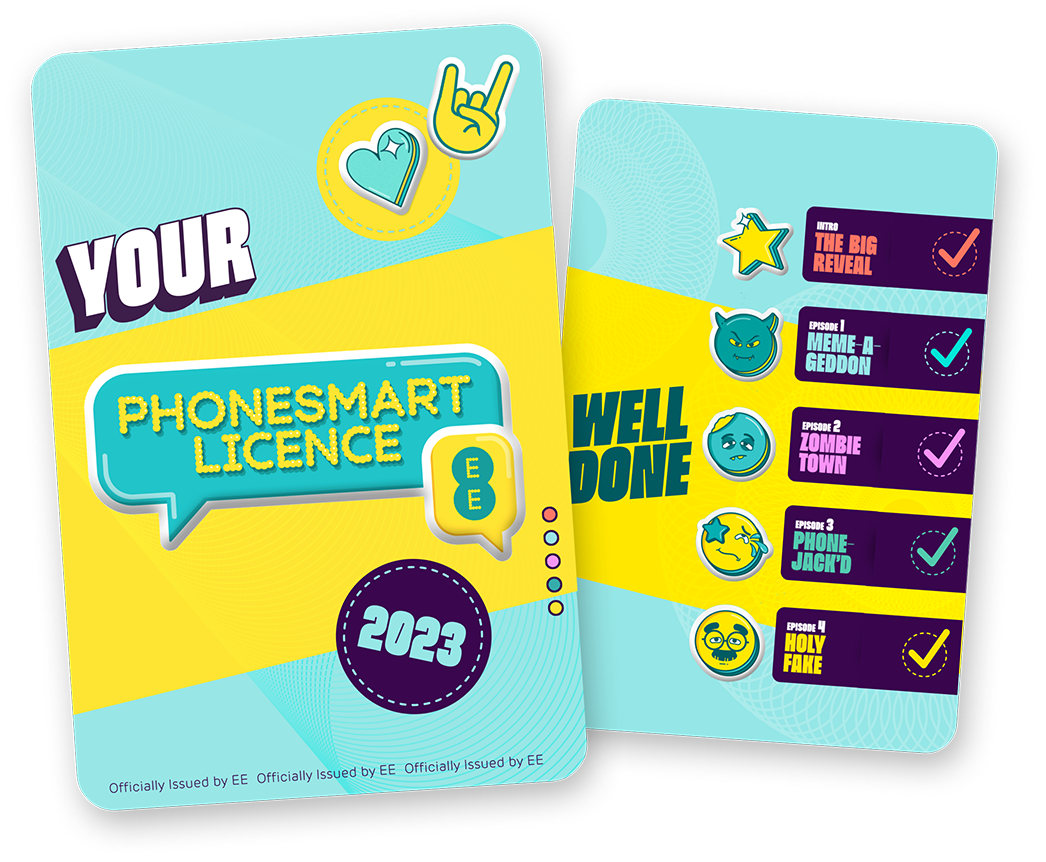 GET your licence
Complete all 5 Episodes
It's easy! Just play and complete each episode to earn a sticker. When you've got all five you get your PhoneSmart Licence.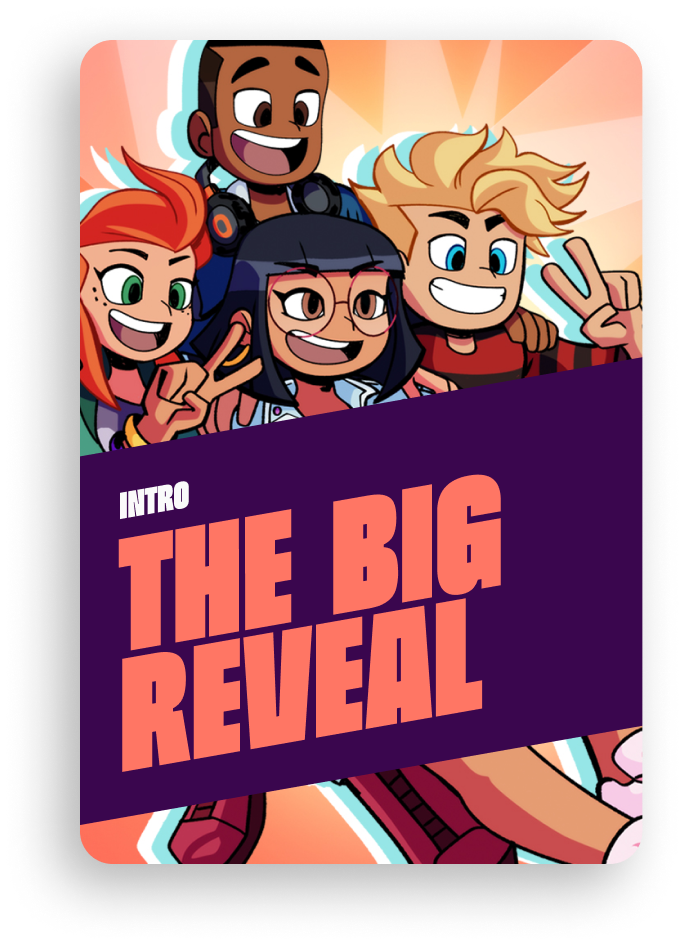 Play the first episode
Get your first sticker
Join our four friends, Mei, Lily, Jayden, and Arlo, as they begin their exciting adventures and start collecting your stickers.
COLLECT 'EM ALL TO ENTER OUR PRIZE DRAW
Complete all the episodes to collect all the stickers! Then ask your parent or guardian to enter you into the Prize Draw to win an awesome Xbox X.